Marysville's Toughest OVI Attorney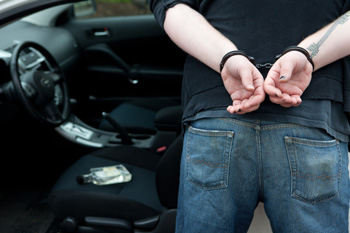 A drunk driving charge in the state of Ohio can lead to serious penalties, even if it's only your first offense. Take the first step in protecting your rights and your record by calling Dominic Mango, Marysville's leading DUI/OVI lawyer with over 15 years of experience defending clients all over Ohio against drunk driving charges. An experienced criminal defense attorney who specializes in drunk driving cases can mean the difference between significant jail time or probation, or between a clean record and a damaged one.
An experienced attorney is necessary when dealing with mandatory sentencing and licensing restrictions. The right DUI lawyer can protect your freedom, mitigate the collateral effects of conviction, and save your reputation and future. You need aggressive and dependable legal defense to keep your record clean -- attorney Dominic Mango's experience in defending challenging OVI cases is second to none.
Mango Law handles ALL DUI/OVI cases in Marysville, OH, including:
First Offense
Second or Multiple
Felony DUI/OVI
Illegal Drug DUI/OVI
Prescription Drug DUI/OVI
High Test DUI/OVI
Penalties for a first-time offense include:
Mandatory jail time
Mandatory fines and court costs
Mandatory license suspension
Six points on your license
Minimize Penalties With Marysville's Most Experienced OVI Attorney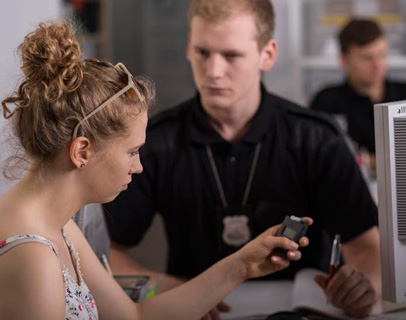 OVI is the legal term for 'Operating a Vehicle while Impaired' (or Intoxicated) in Ohio. It is an allegation of operating a vehicle under the influence of alcohol, drugs or a combination of both. Other states have other terms for drunk or drugged driving including; DUI, DWI, and OMVI.
Extra jail time and additional penalties are in place for defendants who were arrested with over 0.17% BAC. Many Ohio residents who face DUI/OVI charges are surprised to learn that a mandatory license suspension is regularly imposed by the BMV at the time of arrest.
Dominic Mango knows how to protect your liberty, license, freedom and record. Drunk or impaired driving has many names, and a conviction impacts not only your driver's license, but it can affect the cost of your insurance and your future. Experience means lesser sentences. If your license is suspended, Mango Law can help you get it back faster.
Administrative License Suspension (ALS)
From the time of your arrest, your license is likely to be restricted or suspended. In Ohio, the law states that you will face an administrative license suspension from the BMV. The length is 1 year for refusal to test, and 90 days for testing with a minimum BAC of 0.08%.
Clients of Mango Law often get their licenses back after an ALS following their first court appearance. Dominic has been a presenter at OVI seminars, detailing the issue of appealing and challenging an ALS, so you can have the peace of mind of knowing Dominic Mango will ensure you have the best defense available. He and his team are prepared to look at all evidence including; breath tests, field sobriety tests, and other items related to your case to strategize the best approach for your defense.
Successful Cases
"You made me feel very comfortable and relaxed the way you explained things to me, unlike other lawyers, I understood everything you said and you were not pushy like them. You are truly a professional." Natalie P. from Franklin County, OH
---
It is critical that you call Dominic Mango FAST! Dominic will be your partner, he is familiar with the nuances and specific rules of the ALS, and he knows how and when to stage a challenge. Contact Mango Law today for a free case evaluation by either calling us directly or filling out the contact form on this page.