DUI/OVI & Criminal Defense Attorney Delaware & Franklin Counties, OH
---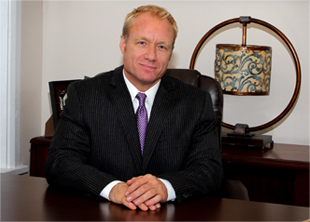 You need aggressive and dependable legal defense to keep your record clean. Dominic Mango has the experience in and out of the courtroom to defend any and all criminal charges. Since leaving the Prosecutor's Office in 2001, Dominic has worked on numerous criminal defense cases and is amply equipped to handle your case.
When charged with a crime in Ohio, it's crucial to secure a defense attorney early in the process. An experienced criminal defense attorney can mean the difference between significant jail time or probation, or between a clean record and a damaged one. As such, it is crucial to get in touch with a skilled lawyer to protect your rights as soon as possible.
If you've been arrested for a DUI/OVI, an experienced lawyer can minimize jail time and fees.
---
Drunk Driving/OVI:
Attorney Dominic Mango's experience in defending challenging OVI cases is second to none. An experienced attorney is necessary when dealing with mandatory sentencing and licensing restrictions. The right DUI lawyer can mitigate the collateral effects of conviction.
If you've been accused or charged with a crime, your freedom depends on one thing: Retaining an aggressive and experienced criminal defense attorney before you talk to the police.
Criminal Law
When charged with any kind of criminal act, your personal freedom is at stake- Your reputation, your legal record, and your professional license are all on the line. Fortunately, Dominic Mango brings an extensive knowledge of the law and a wealth of criminal justice experience to your case.