Top-Rated Criminal Lawyer in Westerville, OH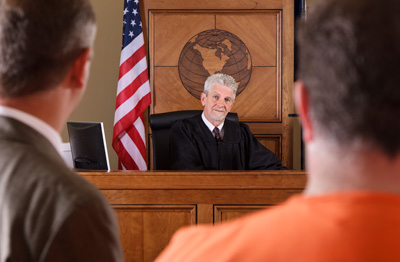 If you've been charged with a crime in Ohio, protect your rights and your record by calling Mango Law. Dominic Mango is one of the most respected and effective criminal defense attorneys in the Westerville area and throughout Central Ohio. When charged with a crime in Ohio, it's crucial to secure a defense attorney early in the process. With years of experience in crafting expert legal defenses, Westerville's leading criminal defense attorney Dominic Mango is dedicated and focused on defending your rights.
When charged with any kind of criminal act, your personal freedom is at stake -- your reputation, your legal record, and your professional license are all on the line. Fortunately, Dominic Mango brings an extensive knowledge of the law and a wealth of criminal justice experience to your case. Dominic knows local practices and procedures and will ensure your case goes smooth, quickly, and presents the best possible defense.
If you've been accused or charged with a crime, your freedom depends on one thing: Retaining an aggressive and experienced criminal defense attorney before you talk to the police.
Criminal Defense Representation in the Westerville Area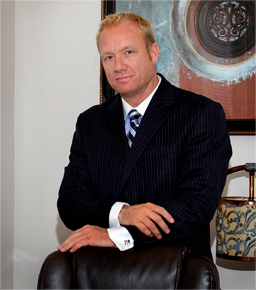 If you want the strongest defense for your criminal case, get the lawyer who has years of experience on both sides. As a former prosecutor whose experience includes more than 130 jury trails, Dominic Mango's insight into the legal process helps him to get the best results for his clients.
His meticulous case preparation and extensive knowledge of applicable laws make his clients feel comfortable and important. He knows local practices and procedures and will ensure your case goes smooth, quickly, and presents the best possible defense. Dominic has the experience to defend charges including, but not limited to:
Drug Offenses
Get in the best situation possible with an aggressive defense attorney. Dominic Mango has a unique perspective from his time as a prosecutor. He understands the ins and outs of drug charges and can help you achieve the best results. With Mango Law, you'll get a complete analysis of all the aspects of your case right when we start. Dominic will fight for your rights and liberties.
Possession
Cultivation
Trafficking
Paraphernalia
Drug abuse instruments
Violent Crimes
Assault
Menacing
Kidnapping
---
DUI/ OVI/ OMVI/ DWI
Dominic Mango knows how to protect your liberty, license, freedom and record. Drunk or impaired driving has many names, and a conviction impacts not only your driver's license, but it can affect the cost of your insurance and your future. Experience means lesser sentences. If your license is suspended, Mango Law can help you get it back faster.
Impaired, Refusal of Breath or Chemical tests
Repeat Offenders
Felony OVI
Aggravated Vehicular Assault/ Homicide
---
Violent Crimes
Protect your record and your reputation with Mango Law. You can rely on Dominic Mango for a strong defense and meticulous preparation. His unique perspective as a former prosecutor makes him the expert your case needs. If you're charged with domestic violence, felonious or simple assault, menacing (threats), or another related offense call Dominic Mango.
---
Sex Offenses
I will fight to protect your rights and your reputation. In these extremely sensitive cases, the impact often reaches far beyond the Courtroom. It's important to find a lawyer who understands the techniques that law enforcement uses in prosecuting these cases. My extensive knowledge of these state agencies and their procedures help me to build a strong defense.
---
Theft/Fraud
Charged with theft and need an attorney who will prevail at trial? Dominic Mango has the experience and tenacity that you need. Offenses can range from petty theft to aggravated robbery all the way to federal fraud conspiracies. Dominic's expertise in criminal defense and his background as a prosecutor give him a unique edge in defending your case.
Fraud
Embezzlement
Theft in Office
Theft/ Fraud
Conspiracy
Grand theft
Forgery
White Collar Crime
---
All level of felony and misdemeanor offenses including:
Domestic Violence
Protection Orders (CPO, TPO, TRO)
Carrying concealed weapon
Violations of Ohio's Carry Conceal Permit
Improper handling
Discharging Firearms
All offenses with Gun specifications
White Collar Crime
Conspiracy
Alcohol-related Offenses
Furnishing to Minors
Underage possession
Open container
Traffic/ Driving
Hit-skip
Vehicular Homicide
Driving under Suspension
Minor Misdemeanors
CDL violations
Judicial Release
Modify Sentence
Appeals
Motions to set aside Verdict/ New Trial
And other post-conviction relief
Client Success Stories

"Mr. Mango I want to take this time out to say thanks... You have not even the slightest idea the fear and anxiety I had about these cases happening to begin with, and then parallel to each other. As a legal representative you comforted your client and stood by your word and I must say that doesn't happen a lot in and any case, let alone legal cases. I just really wanted to take time out to tell you that obviously you have picked the right career choice because your great at it and your staff was nothing but always nice and courteous. One thank you is not enough, so again thanks." Hazel L. from Franklin County, OH




"Great work, thanks!" Alan N. from Delaware County, OH

---
When charged with a crime in Ohio, it's crucial to secure a defense attorney early in the process. The right lawyer can mitigate the collateral effects of conviction. Get help now by calling Mango Law directly or fill out the form on this page to request a free case evaluation.